Jamboree on the Air
October 15, 2022 @ 10:00

-

16:00

£5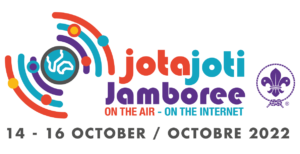 We plan to run a Family Day for our Cubs to attend the Jamboree on the Air.  We will operate an Amateur Radio station GB0BSC for the day based at one of our favourite campsites, Boarfold Scout Camp. Here We hope to give our Cubs the chance to speak and send greetings over the airwaves with Cubs/Scouts as far afield as we can get. We hope to use SSB HF (Probably 40m, 20m and 10m bands) , FM VHF (2m band) and use one of our local repeaters via UHF GB3MR. If Akela can get his kit to work we may even try some of the digital modes.  While this will be our main focus
we will put together some amateur radio related activities that Cubs and their families can do if they wish.
This event is only open to members of our group and accompanying adults; it is aimed at Cub Scout. Though please feel free to listen out for us. We will try to keep you posted as to which bands we are operating via our twitter account @23rdManchester.
Hot drinks and squash will be available, but please bring your own packed lunch.